Much of the work in our translation agency involves the translation of texts from German into English. Some 130 million people on our planet use German as their first language. This also means that German is the most commonly spoken language in the European Union. In view of the continuing positive economic trends in the German-speaking world and the international relevance of English as a language of communication and education (more than half the population in 45 countries speak English) it is perhaps not surprising that these two languages feature so prominently in our day-to-day business. So there are reasons enough to look at the specific characteristics of this language combination in more detail.
What kind of English is suitable for my target group?
When developing new products and a marketing strategy, businesses invest considerable effort in identifying the appropriate target group. This should also be case for a translation. Whenever a text is to be translated into English, it is thus always advisable to specify the required variant (British or US English). While it is the case that the basic language is the same for all variants and all users will understand all variants, there are stylistic and orthographic differences that will at once disclose to a native speaker the place of origin of the text. By means of a Website translation, businesses aim to extend their reach to a greater circle of potential customers. Assuming that the translation is professionally done, this will also help convey their integrity and reliability. Hence, it is advisable for businesses to select the appropriate variant bearing in mind the clientèle in the market they wish to contact.
Differences in the length of translations into English
One important aspect of translations into English is the fact that the resultant text in English – irrespective of whether it is being translated from German, French or Spanish – will generally be shorter than the original. It may thus be necessary – depending on format or context – to adapt the layout accordingly. Our team of DTP experts is thus there to support and advise our product managers and customers on how to modify the layout of documents in more complex formats, such as Adobe InDesign, Frame Maker and Illustrator.
Quality and terminological consistency thanks to translation memories
Of course, the decisive factor in the case of any translation is quality. In order to guarantee the quality of our translations, we ensure our services comply with the requirements of quality standards ISO 9001 and ISO 17100. These stipulate that the so-called Four-eyes principle is to be used for internal control. In addition, the consistency of the terminology employed will contribute to a positive overall impression of a translation. And for this purpose, we use translation memory technology that stores translation pairs in bilingual units. If you require more information about our services or a non-binding quotation for the translation of a text, please simply contact one of our personnel at Tilti Multilingual who will be happy to help you further.
Summary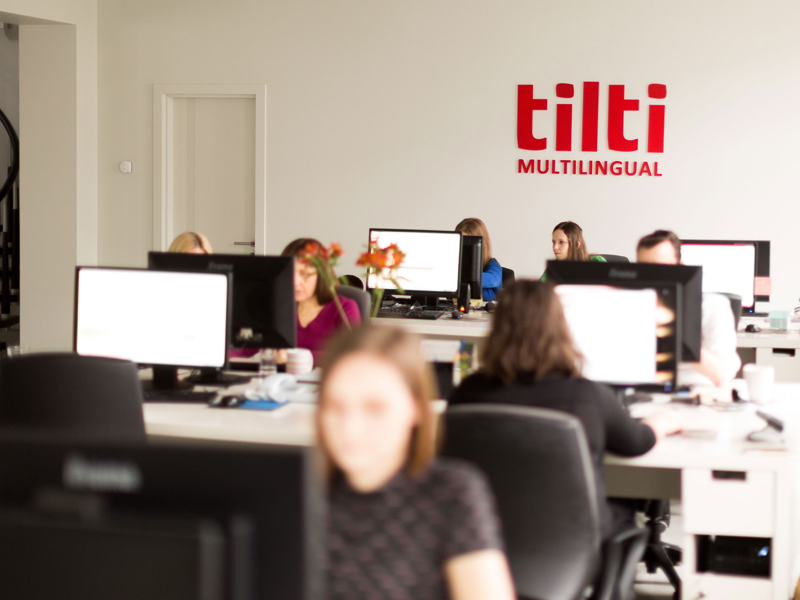 Service Type
Provider Name
Tilti Multilingual
,
Zirkusgasse 20/7
,
Vienna
,
Vienna
-
1020
,
Telephone No.+4312120277
Area
Description
Professional German/English translation. Standards ISO 9001 and ISO 17100. Qualified native speaker translators. English language experts. Most of the translation assignments we receive here at Tilti Multilingual translation agency are for translation out of or into English.